Connect with
Tiffany Marie
Tiffany Marie approaches each day with grit & grace. Motivating women to LIVE authentically.
She received her bachelor's degree from Governors State University and graduate degree from Argosy University. Her education and professional experiences have landed her opportunities to utilize her expertise across various platforms.
Tiffany lives the best of both worlds as an entrepreneur and professional change maker where passion and purpose collide. She is the Founder and Executive Director of Aspirations of Life, a 501(c)3 nonprofit organization founded in 2009. Tiffany has managed all aspects of the organization from volunteer recruitment,  program creation, implementation, operations, and marketing. Over the last decade, she has spearheaded countless programs and service initiatives that have positively impacted many lives.
As a Parent Support and Community Engagement Specialist, she works collaboratively with families, educators and community partners ensuring the needs of children are met holistically. Tiffany leads development and implementation of educational opportunities for parents by leveraging internal resources and community partnerships. She is recognized as an expert in the area of Parent Engagement and Building Strategic Community Partnerships.
Tiffany has taught Corporate and Continuing Education classes to high-risk participants between the ages of 18-24 years old. She takes pride in teaching employability skills through the use of motivational strategies resulting in suitable positions to obtain employment.
Tiffany is the lead author of, "Grace", a cross-generational book written by thirty-five women, ages 29-95 years old. Each author shares letters filled with advice they'd give to their younger selves. "Use Your Wings Girl", her mantra and second book is a workbook journal that takes readers on a 40-day journey to spiritual and personal growth.
As the curator of SPEAK THAT Affirmation Cards and Pink Table Talk, Tiffany promotes positive change in the lives of women through authentic conversations that are rich and transparent. She encourages every woman to SPEAK LIFE over dry areas and to use positive affirmations as a road map to walk in the fullness of who they are destined to become. Tiffany's goal is to help women excel through personal doubt and fear, triggering personal strength and inspiring them to unleash the power within.
Tiffany has been featured on various radio shows and publications such as Soul 106.3, Inspiration 1390, ArtSoul, and Rolling Out.com. She is sought for her expertise in the areas of Starting a Nonprofit, Parent Engagement Strategies, Employment Readiness and Motivational Speaking. When she's not pouring into the hearts and lives of others, she's spending quality time with her husband and daughters. Tiffany's favorite quote is one by Michelle Obama, "Success isn't about how much money you make. It's about the difference you make in people's lives."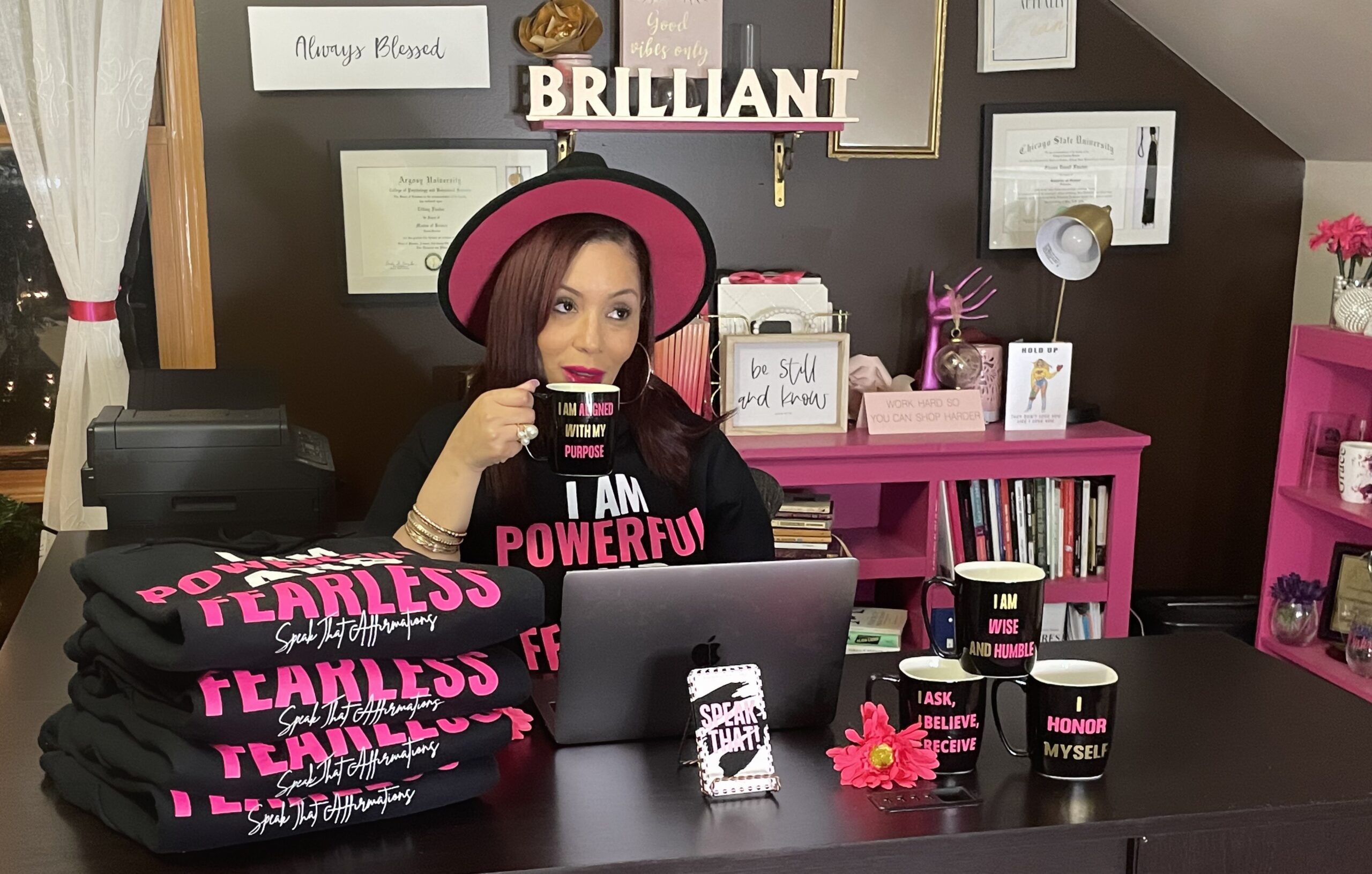 SHOP NOW With Tiffany Marie! Get inspired and show your style with branded apparel, affirmation cards and more!