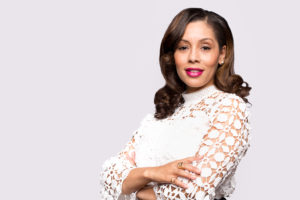 Savvy and Sophisticated Educator, Social Change Agent, Author, Wife and Mother of 2! She approaches each day with passion, hard work and dedication. Tiffany is the Founder and Executive Director of Aspirations of Life, a 501(c)3 nonprofit organization founded in 2009, author of two books;"Grace" and "Use Your Wings Girl". Tiffany is also the principal Consultant at Connect with Tiffany Marie. By day her work and passion collide in her role as a Parent Support and Community Engagement Specialist and Faculty at a Community College as a Corporate and Continuing Education Instructor.
Over the past decade Tiffany has provided mentorship to youth and adults. Mrs. Fincher prides herself with heartfelt contributions that serve the well-being of others. Tiffany has served as a model leader, one who elevates others, partners with like-minded professionals and has implemented programs and services that are designed to instill a desire to thrive, to aspire, work hard, remain focused, and make positive contributions to society.
In recent years, Tiffany has received recognition for her commitment and dedication to service from Top Ladies of Distinction, Zeta Phi Beta, Anointed Wives Ministries, and Metropolitan Family Services. Tiffany has also been featured in Elation Magazine, One Sister to Another Radio Show, Soul 106.3, Inspiration 1390, Rolling Out Magazine, ArtSoul Radio and on several other media outlets. In addition, she is part of an elite group of women known as Young Women Professionals League- Chicago (YWPL) developed by Demoiselle 2 Femme who recognizes young women that are rising leaders making an impact in their field. Within the league, Tiffany has served as Co-chair of Leadership and Development and currently serves on the Executive Board of Directors
Tiffany's desire is to connect, educate and inspire women and girls to be EVERYTHING that they are destined to be!
"My mission in life is not merely to survive, but to thrive; and to do so with some passion, some compassion, some humor, and some style. ~ Maya Angelou